Behavioral Health Services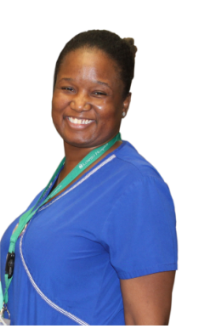 Mental and emotional health disorders, substance use disorder, and addictive behavior are common issues that affect people from all walks of life. For more than 40 years, Loretto Hospital has provided comprehensive treatment and care to individuals with behavioral health problems throughout Chicago and the surrounding suburbs and as far south as downstate Illinois.
Each patient receives individualized treatment and care in a safe and therapeutic environment. Our treatment services also include the use of Loretto Hospital's Outpatient Center and ancillary services to meet our patients' every need.
We treat behavioral health concerns including:
Substance Use Disorders (i.e. alcohol, prescription and over-the-counter drugs, illegal drugs, inhalants and solvents, etc.)
Psychiatric Disorders (i.e. depression, bipolar disorder, dementia, schizophrenia, post-traumatic stress disorder, etc.)
Traumatic Experiences
Click below to learn more about both inpatient and outpatient services: