Radiology and Diagnostic Imaging
Loretto Hospital's Diagnostic Imaging Department provides comprehensive diagnostic imaging services. Our on-site, board-certified radiologists and registered technologists work in concert to ensure that all tests are high quality; read accurately; and, reported in a timely manner. Our services range from non-invasive to minimally invasive and are performed using state-of-the-art digital equipment.
Our services include:
X-ray
Ultrasound
Computed Tomography (CT) Scan
Mammography
Nuclear Medicine
Magnetic Resonance Imaging (MRI)
Specialized Women's Imaging Services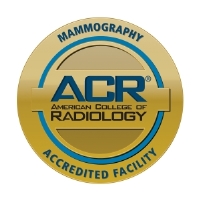 Loretto Hospital also provides specialized women's imaging services to support breast and bone health.
Services include:
Breast ultrasound
Mammography: Full-Field Digital Screening and Diagnostic
Stereotactic/US guided biopsy
Bone mineral density/Dexa Scan
3D Tomosynthesis
To find out more about our diagnostic imaging services, or to schedule an appointment, please call 833-TLH-LOVE.