Current Residents
PGY1 - Class of 2022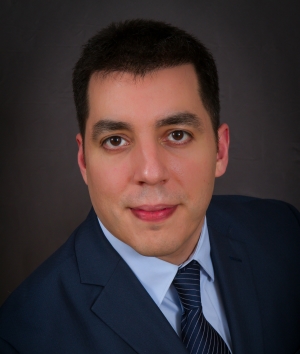 Luciano Tamayo
I was born in Chicago and went to medical school at, La Facultad de Medicina y Nutrición (FAMEN) de La Universidad Juárez del Estado de Durango in Durango, Mexico. I am proud of my Hispanic heritage and I am fluent in both English and Spanish. I completed my medical internship in Monterrey, Mexico and completed a two-month clinical rotation at Centro Medico in San Juan, Puerto Rico. My passion for Medicine has existed from a young age watching my father devote his life to helping the sick. My Ultimate goal is to stay and practice in Chicago and provide my services in areas that improve patient's mental illnesses. My hobbies are martial arts, learning about finance, Latin dance and spending quality time with my family.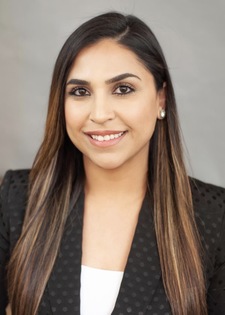 Filza Vayani
Filza Vayani is a graduate from Windsor University School of Medicine, located in St. Kitts and Nevis. Filza has a very diverse background as she was born in Ireland and raised in the small town of Fredericton, New Brunswick, Canada. Filza has spent the last 3 years in Chicago doing clinical rotations and has fallen in love with the city. In her spare time, she loves to cook and clean. Filza has a strong passion for mental health and is very excited to follow in her father's footsteps of becoming a Psychiatrist.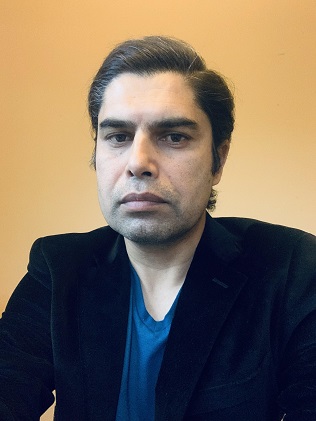 Moneer Werdeg
Moneer grew up in Calgary, Canada and completed medical school at Columbus Central University School of Medicine. He has extensive experience in medical education and entrepreneurships. He has played semiprofessional soccer. His interests include but not limited to political, ethical, moral, and social philosophies, and specially serving the underserved population and minorities.
PGY2 - Class of 2021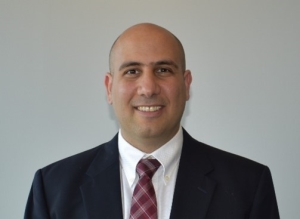 Ahmad Elzokaky, MD
Ahmad was born in Egypt in a medical family with both parents as doctors which sparked his interest in medicine. He is a graduate of Cairo University School of Medicine. He worked on many medical and mental health research projects both in his Alma Mater and in the Chicago based University of Illinois and Northwestern University. With an eager interest in languages, he speaks Arabic, English and German and studies others. Hi is an avid chess, soccer and racquetball player who relaxes by reading and walking.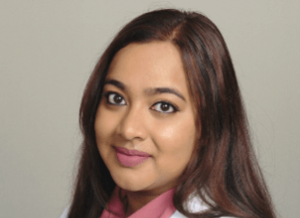 Meera Nair, MD
Meera grew up in Ohio and graduated medical school from Pushpagiri Institute of Medical Sciences. After graduation, Meera spent time working on research papers and volunteering at Free Medical Clinics in Columbus. She is passionate about providing the best possible care for her patients with an emphasis on preventive care. She loves to garden, explore new places, try new cuisines and spend time with her family and dogs.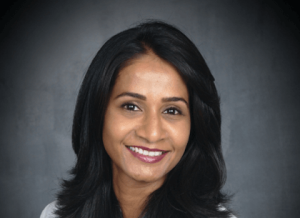 Shilpa Pulluru, MD​
Shilpa Pulluru is an Indian American, born and raised in Telangana India. She is a graduate of Mahadevappa Rampure Medical college in Karnataka, India. Her greatest career influence came while doing clinical clerkships at a children's psychiatric hospital in Kansas City, Kansas. Her most cherished work experience has been as a clinical research liaison at The Loretto Hospital during the COVID era. Her hobbies include skiing, biking, fitness and always living life to the fullest.
PGY3 - Class of 2020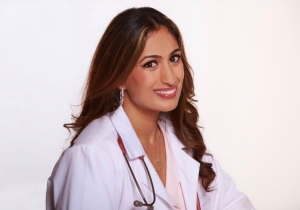 Saarah T. Alkhairy, MD, MBA
Saarah graduated medical school from University of Seychelles - American Institute of Medicine (USAIM). She has a passion for medical education and believes it serves as the foundation for future strong and enthusiastic physicians. One interesting fact about Saarah is that she has earned a brown belt in Tae Kwon Do. Her other hobbies include ballet, classical Indian dancing, HIT training, skiing, exploring international cuisines, and travel.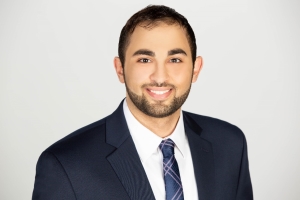 Islam Hussein, MD
Islam is an Egyptian-American who graduated medical school from Universidad Autónoma de Guadalajara and lived most of his life in the Chicagoland area. He had a unique experience as a medical student to participate in a 5th-year pregraduate internship in a busy South Chicago hospital, where he gained valuable experience in mental health and drug & alcohol detoxification programs in the acute care setting. After medical school, Islam got hands-on experience doing volunteer work in different underserved clinics in Chicago. He likes trying ethnic foods and restaurants and is a big coffee drinker. He also enjoys playing basketball, watching documentaries, and going to the movie theaters. He dreams of developing a psychiatric practice and serving the underserved communities of Chicago in the future.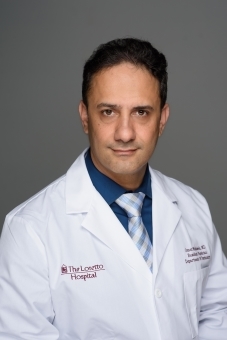 Omer Majdobeh, MD
Omer is a graduate of Ross University School of Medicine. A proud Chicagoan, Omer grew up on the south side of Chicago and is a Chicago Bears fan. Omer has dedicated many years at the scholarly level were he has collaborated with Rush University and other institutes on multiple research projects while also playing a vital role in the classroom as a professor. In his spare time, Omer likes bicycling along Chicago's Lakefront and spending time with his family.
Sam Suhail, MD, MPH, MBA
Sam grew up in Chicago and completed medical school at St. Christopher's Iba Mar Diop College of Medicine - England/Sénégal. Most recently, Sam completed a postgraduate diploma in the Health Professions Education at the University of Keele in the U.K. He is currently completing his dissertation for a Doctorate of Higher Education & Organizational Change at Benedictine University. In his spare time, he has a passion for writing, traveling, and film.